One of the best ways I know of to explain extraverted feeling is to compare it with extraverted thinking. These two comprise what are known as the extraverted judging functions.
What is Extraverted Judgment?
Linear/time-oriented. Functions that operate over time and with reference to objectives in external world.
Seek closure and organization in outer environment.
Want to get things done. Want results. Feel good when an activity or process is concluded. Do not like open-ended activities.
Goal-oriented. Want to get from one point to another.
Extraverted Judgment as Auxiliary Function
When extraverted judgment is acting in the auxiliary mode, its primary function is to balance the openness of the dominant introverted perceiving process in order to provide closure in the outer world.
INFJ has extraverted feeling as their form of external judgment. INTJ, the other type that has dominant introverted intuition, has extraverted thinking as their form of external judgment. This presents two opposing methods for achieving a similar goal – formal validation of their interior insights and visions according to some external standard.
The best way to show the difference between these two is if you have a starting point of a and you want to get to b, the two methods of doing this will be opposite to each other.

With Te it is simple. Take the straightest and most direct and efficient path.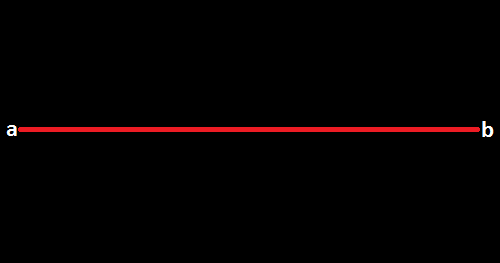 Voila. Done.
Te as an auxiliary function has the gift of choosing the most efficient method to achieve a result or get from one point to another. They ask how they can get to this goal with the minimum waste of time and energy.
Now comes Fe method of getting from a to b.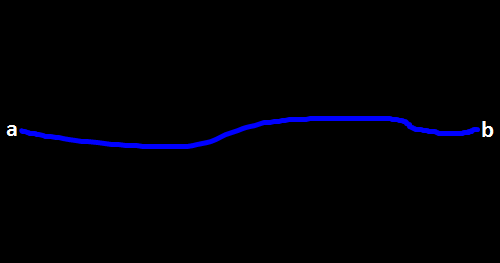 Fe is everything Te isn't in the same realm. What is the opposite of a straight-line but still linear/time-oriented?
Well, a curved line.
Which means that where Te generally has one correct way to get from point a to b, for Fe there are infinite variations on how to go about getting from one place to another.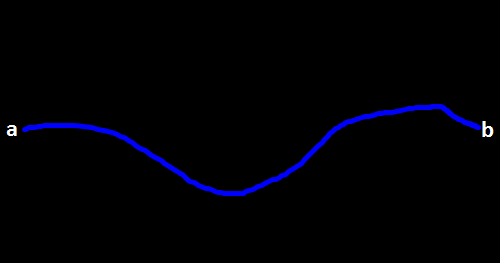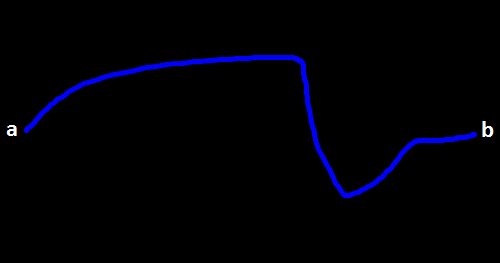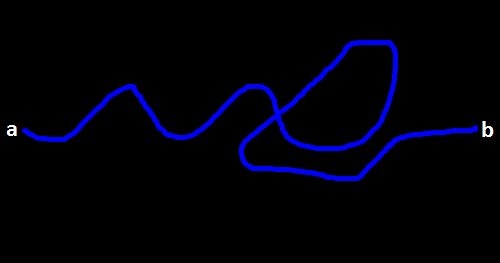 The commonality between both these extraverted judging functions is that they both want to get to a goal they have made a decision to strive towards (Extraverted Perceiving functions, for example, do not have this motivation or method).
INFJ vs. INTJ method
INFJ and INTJ types often function in the same domains, for example, artistic activity is a big crossover domain for these types. Both these types have a sort of symbiotic relationship with each other. Each type is heavily influenced by the other.
However, INTJ is liable to steer INFJ into the wrong method due to many INTJ types writing beautifully as critics and art deconstructionists. They take whole bodies/domains of knowledge and reduce/distill them to down to their essential principles, propositions etc.
What is this excess that they are removing in their process of distillation?
The variations on the basic theme that Fe introduces via the curves in a straight-line.
INTJs tend to take curved lines and straighten them and INFJs tend to take straight lines and curve them. Much of the difference between INFJ proper methods and INTJ proper methods come down to this basic difference. Basically, the one method undoes the other one.
Implications
This has implications for the way that INFJs should organize themselves in the outer world. It is quite a different approach to use Fe as a method in a world that in many ways tries to "correct" and "straighten out" what is essentially a process that is meant to be sort of messy and all over the place, but, nevertheless is driven towards some particular destination, or perhaps more accurately,  some port of call.
INFJ cannot do away with Te completely because as it turns out both methods are usually necessary in any endeavor, whether it be artistic production, economic and political organization, or simply ordering one's own life.
But, since Te operates so inefficiently for INFJs I advise them to minimize its use to absolute basics. There has to be some Te structure there as a basic skeleton or clear demarcation points in time and task, but once those are established, Fe can largely operate within those basic parameters. But, I think there has to be some basic parameters or INFJs can get mighty lost in the process of trying to get to a to b.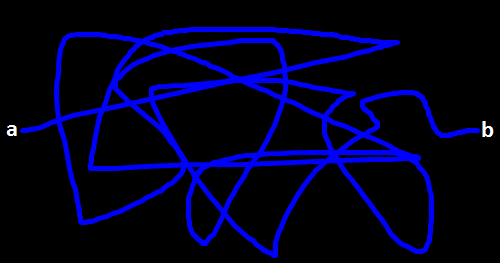 Don't feel bad. INTJs beat themselves up for not being able to adorn their productions with all the subtlety, nuance, and color of INFJ Fe infinite variations. They tend to get lost in the woods in quite other ways such as not being able to discontinue a line of inquiry and following it to the point of obsession and madness. INFJs have the benefit of getting distracted into all kind of alternate fields and folds aplenty. I guess their danger is in forgetting where they were going in the first place and yet still wanting to get there. Somehow.
It'll happen with a little help from your friends. That would be me.
Previous Article in INFJ Fe Series:
Next Article in INFJ Fe Series:
INFJ: Curbing Information Addiction
---
Note: This site depends of contributions from viewers like you. If you appreciate the highly original content you are reading, then consider making a small donation that accords with that value. I aim to keep all information free on Stellar Maze. 
Further Note: I offer consulting services via Skype voice to assist INFJs in developing more flow in their life via Fe solutions. If interested, email me at blake@stellarmaze.com and let me know how I can help. I have very reasonable rates.